Financial analysis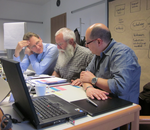 A thorough consultation procedure involves dealing with key performance indicators, figures and methods of calculation, on which central management bases its strategic plans. A detailed analysis of these figures is necessary for European works councils to get a clear picture and to formulate their own opinion. Counseling firms are therefore contracted by the EWC. This is most common practice in France, the motherland of the consultation model.
→ Report on high adviser costs in French companies

In France, the information rights for employee representatives are more extensive than in Germany – such as for instance in consultations for alterations in business operations. They also go far beyond those which are possible in a German finance committee and can be extended over a long period. In France, the works council's expert can not only consult all company accounts but also hold discussions with the CEO in private.
European works councils tailored on the French model usually hire a counseling firm as a permanent expert. EWC experts are increasingly able to develop well-founded counter-arguments and alternatives to restructuring. This aim is to hereby exercise influence as early as possible, even before management has had the time to develop its own justifications.

Our support as experts includes:
Regular analysis of the business figures presented to the EWC
Support in implementing a financial reporting system
Assistance during consultation procedures through an evaluation of the employer's reasoning
Strategic advice for defining objectives in ongoing consultation procedures
Support for the implementation of improved consultation procedures
Economic appraisals and financial analyses
Developing plans for safeguarding employment and sites
Recovery plans, change management, post-merger integration
One example of our work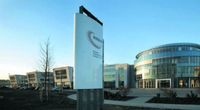 In June 2011, the central management of Visteon the US automobile supplier, announced the closure of a plant in Andalusia with around 400 employees. We were commissioned by the EWC as expert for the information and consultation procedure and put together a German-Spanish advisory team for the purpose. At the same time there were legal proceedings underway in the regional labour courts in Cologne concerning the rights of their EWC. → see report
Coordinated opposition of the works councils on the European and Spanish levels led to an unexpected outcome: the mass redundancies were prohibited by Andalusian labour authorities in November 2011. Their justification: the employer had not examined all alternatives to the closure. A social compensation plan was only concluded in late January 2012 following further rounds of consultations. It provides for compensation payments by Visteon and the sale of the plant to the Spanish state, so that it may then seek an investor.
Only after this, did the European works council terminate the consultation procedure and adopt its final opinion. This was backed up by our financial analysis, which pin-pointed errors in management strategy dating back from the year 2007.
Further examples from recent months:
→
Dana
→
Wabco
→
Avaya