Conferences, seminars and workshops
The EWC Academy (and its forerunner organization) have been holding conferences and seminars for the members of European works councils, SE works councils and Special Negotiating Bodies (SNB) since January 2009. So far employee representatives from 273 companies have taken part including many of them for several times. This represents around 21% of all transnational works council bodies in Europe. In addition there are numerous in-house events and guest lectures given to other organizations.
Overview of forthcoming seminar dates:
2 - 4 July 2018 in Mainz
Seminar on new EU General Data Protection Regulation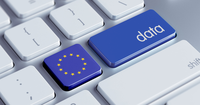 The rules for the processing of personal data in the EU are to be unified in 2018. The General Data Protection Regulation will replace all previous national legislations as of 25 May 2018. A seminar will be held on the subject from 2 to 4 July 2018 in Mainz (near Frankfurt) in English and German. The evening program will include a visit to the Kupferbergterrasse, the world's deepest sparkling wine cellar.
→ Program and registration form
---
28 - 31 August 2018 in Montabaur
EWC and SE seminar in Montabaur Castle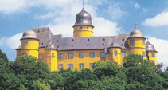 Our annual basic seminar for members of European and SE works councils is being organized from 28 to 31 August 2018 in Montabaur Castle not far from the high-speed railway station half-way between Frankfurt and Cologne. For the first time it will not only be given in German but also in English. The following topics (Level 1 and 2) are offered in parallel:
Level 1 – EWC and SE initiation seminar (for beginners)
Level 2 – From a "song and dance act" to a full-fledged consultation body (for advanced)
---
12 September 2018 in Rome
Industrial relations in Italy & EWC from the perspective of Italy

---
17 - 19 September 2018 in Paris
Seminar on French industrial relations

---
28 - 29 January 2019 in Hamburg
11th Conference for European Works Councils and SE Works Councils

As every year, a two-day conference is being held in Hamburg. The conference will be simultaneously interpreted (German - English, further languages on request). → see
Program of the past conference
---
21 - 22 March 2019 in London
6th German-British EWC symposium
---
6 - 8 May 2019 in Milan
Seminar on Italian Industrial Relations and EWC